Traditional sharpening systems cause blade damage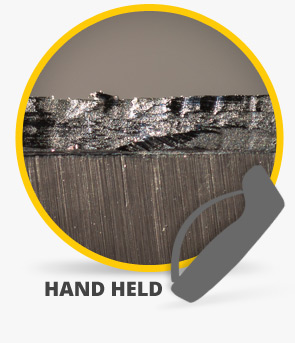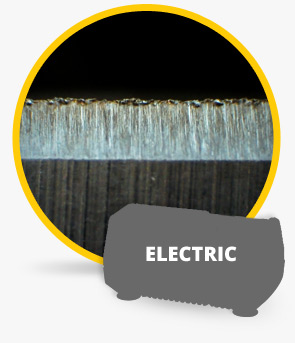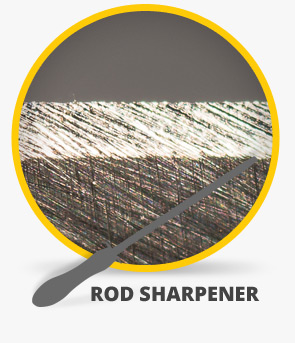 The Warthog Difference
The blade edge, and only the blade edge, is honed with a Warthog Sharpener. You get a consistent edge with no damage to the edge itself or the transition between the edge and blade-body. Your sharp edge lasts much longer and there is no deterioration of the blade; this means you can count on that blade for many years to come.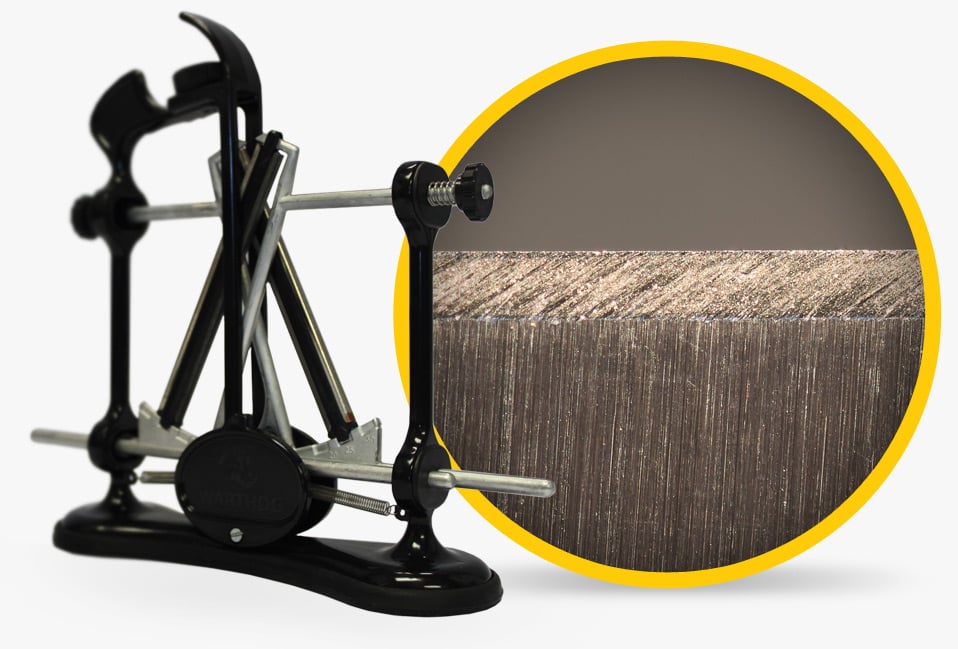 RAZOR SHARP IN NO TIME
The secret to getting a perfect knife edge is to maintain a constant angle between the blade and the sharpener. This is almost impossible to do by hand and most sharpeners try to solve this problem with clamping devices. But setting up the sharpener and clamping the blade in place takes a lot of time.
Warthog's patented system ensures that your knives get the same fine edge, every time and without a time consuming set up.
DON'T DESTROY A TREASURED BLADE
Most home sharpeners actually destroy your knives. It may seem like you are giving the blade a fine edge but in reality you are tearing it to pieces. A well-made knife is a long-term investment for many people, and, whether you are in the kitchen, fishing or hunting, you want to protect that blade for as long as possible. Using normal home sharpening systems often tear, shred and maul the fine edge of a knife..
GET THE PROFESSIONAL EDGE
To truly sharpen a blade correctly, and hone it to a razor edge, is a skill that has been best left to the experts in the field for many years. Warthog wanted to give people at home the ability to give their knives a professional edge without having to take it to an expert. Taking the skills from these craftsmen, Warthog has created something truly exceptional: a range of patented diamond sharpeners that give your knives an unmatched edge.